What to Expect 
Please plan on arriving to the clinic 15 minutes prior to your scheduled appointment.
 Please wear or bring appropriate clothing (shorts, t-shirt, etc.) to access to the affected body region.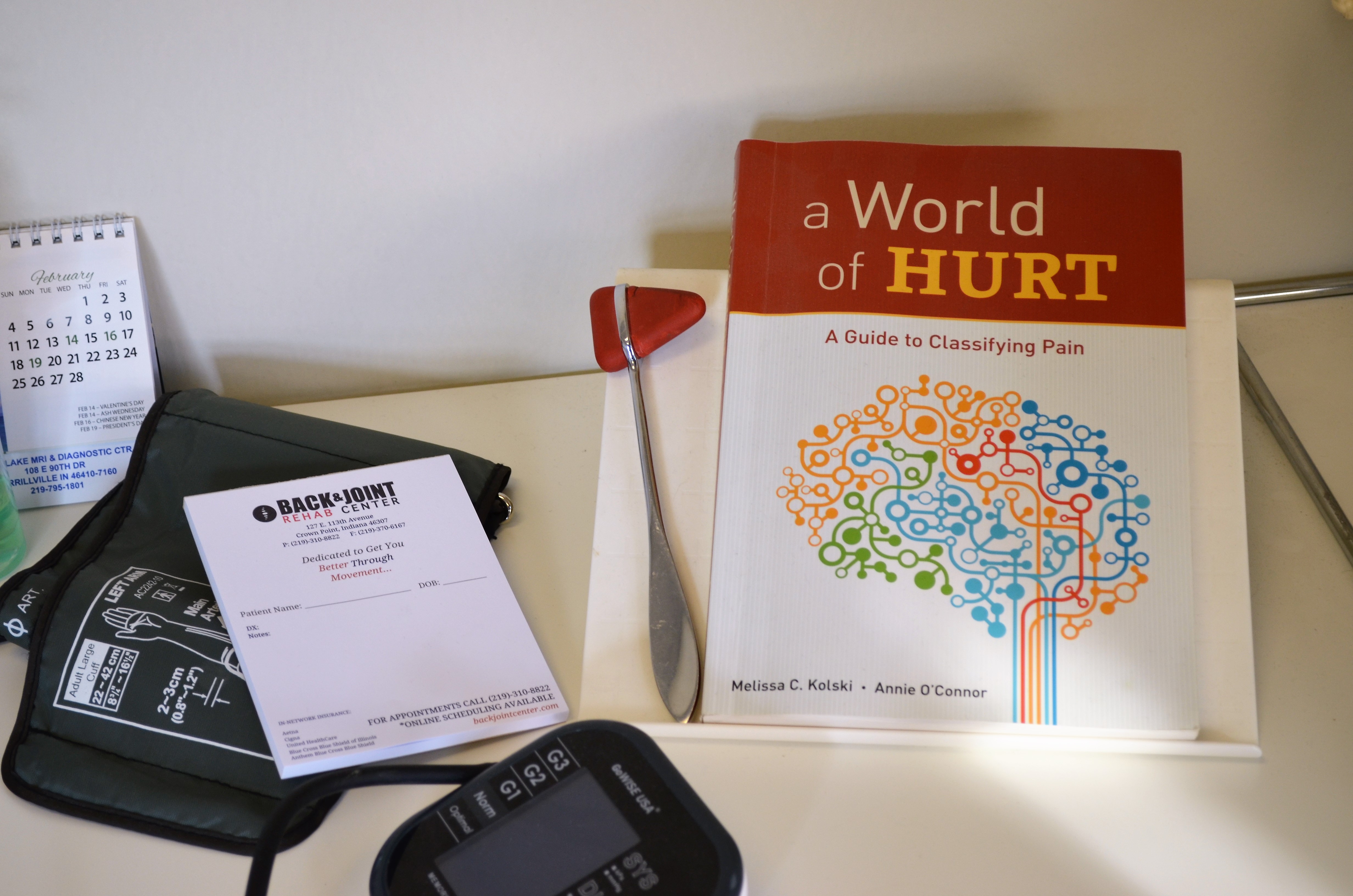 We are located in Crown Point. The First Visit will be Approximately 40 Minutes That Will Include a History, Examination, Clinical Decision Making, and Treatment.
Establishing a Therapy Treatment Plan is Integral to Your Outcome. Every patient receives personalized care that takes into account the type of spinal or joint disorder, the stage of the disorder, and limitations of the disorder. For those reasons, the Back & Joint Rehab Center has physician-led rehab programs who work 1-on-1 with you throughout your care. This means you have access to the physician at all times working to achieve the best outcomes. With our 1-on-1, physician-to-patient model, we can ensure that we will maximize your recovery in the shortest amount of time.
We Will Help You Take Control of the Your Pain.
Understanding Pain is Important to Help Patients. Patients Need to Understand the Difference Between Hurt Vs. Harm. For a Patient, Understanding What They Can DO vs What They Should Modify or Limit is Integral for Their Recovery.
– Do You Need Rest?
– Do You Need Exercise?
– Will Medication Help Resolve My Pain?
– Will Medication Help Me Tolerate My Pain?
– Do You Need Restriction with Activity?
– Do You Need An Increase in Activity?
– It Hurts, Do I Stop What I am Doing?
– Am I Making Pain Worse?
– Is Pain Getting Better?
– Is My Pain Unchanging?
– Do I Need to Feel Pain to Get Better?
These are Questions Patients Should be Able to Answer When Dealing with Pain. Their Concerns Should Be Addressed with Education. Their Pain is Addressed with ONE-on-ONE Therapy.