Our Story Located in Crown Point
We Provide Care for Northwest Indiana & Illinois Border Residents. Our Office is Conveniently Located in Crown Point with Nearby Cities of Merrillville, Lowell, Dyer, Cedar Lake, Hobart, Schererville, St. John, Winfield, Valparaiso, Portage, Hebron, Demotte, East Chicago, Griffith, Highland, & Munster.
At the Back & Joint Rehab Center, we are devoted to providing the highest-quality patient care with the best outcome through integrated research, scientific advancement and education.
We Always Provide ONE-ON-ONE Therapy, Doctor to Patient.
We Teach Patients What To Do For Themselves.
By Teaching Patients How to Take Control of Their Pain, They Learn How to Self Manage & Care.
We believe true healthcare involves service and education. Providing health care services to patients is universal, but what makes the Back & Joint Rehab Center unique is our commitment to patient education.
Teaching patients about their condition including the pain mechanisms and limitations is an integral component to patient care. Teaching patients what to do for themselves promotes faster recovery and long lasting states of health.
The World Health Organization's defines health as:
"A state of complete physical, mental and social well-being and not merely the absence of disease or infirmity."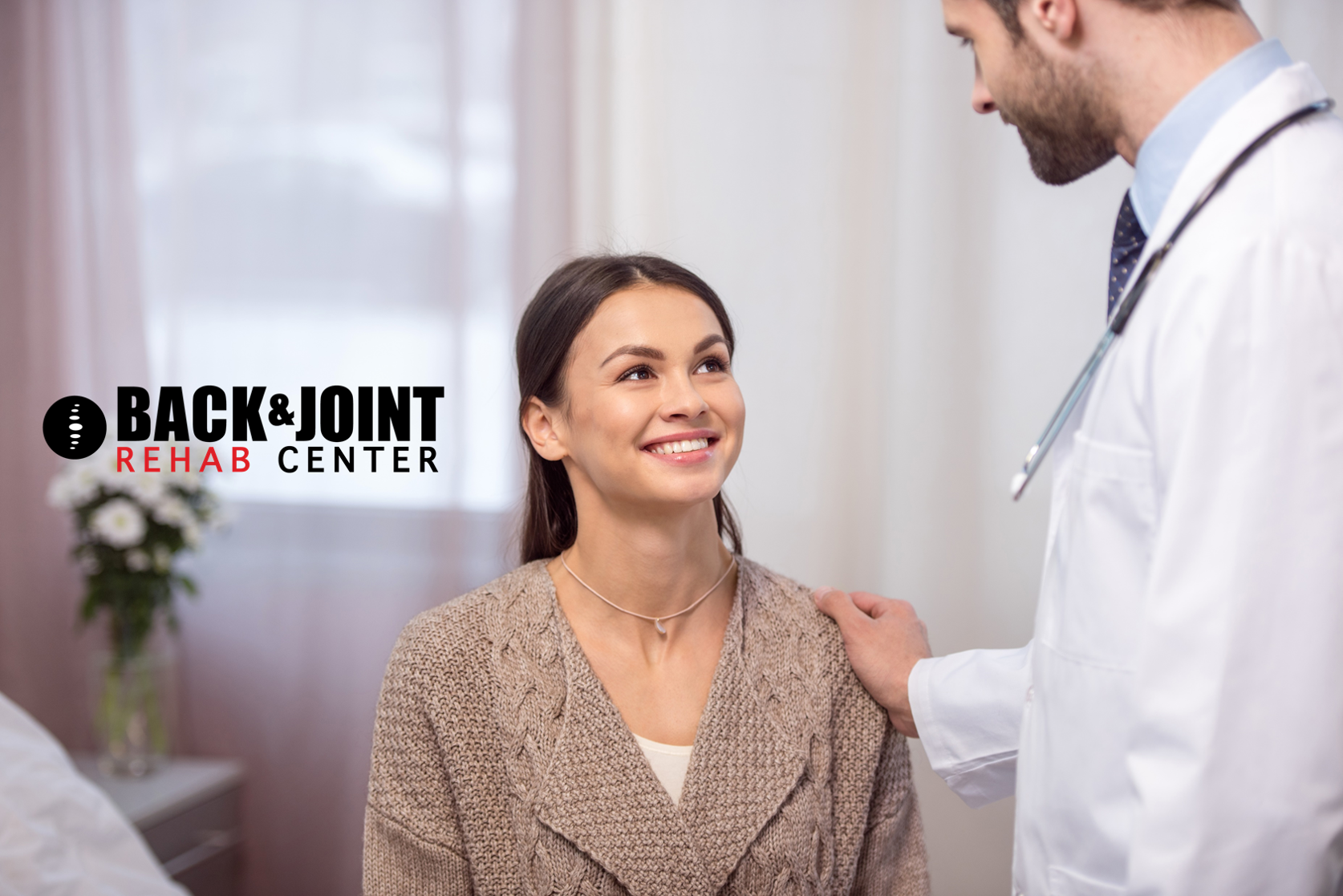 "Take Control of Your Pain"- McKenzie Therapy
Providing Therapy for Northwest Indiana & Illinois
127 E. 113th Avenue, Crown Point, IN 46307
Phone: 219-310-8822
Fax: 219-370-6167