Lower Back Pain & Sciatica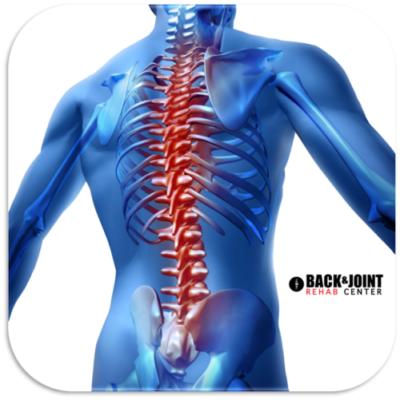 Lower Back Pain and Sciatica are usually caused by a herniated disc. Do not be scared or worry. This does not mean you need surgery. However, it does imply that you need professional care and guidance. Sciatica pain travels down one or both legs, however, it typically only affects one leg. In addition to sharp pain, other symptoms associated with Sciatica include: numbness, tingling, pins & needles, weakness, or burning sensations.
The Back & Joint Rehab Center offers therapy for patients of all ages requiring physical medicine for lower back, neck pain, sciatica, herniated disc, spinal stenosis and other joint disorders including sports and work-related injuries. We offer one-on-one therapy for our patients. We are Located in Crown Point Indiana.
We are The Longest Standing Credentialed McKenzie Providers in Northwest Indiana. McKenzie Therapy is the Leading Therapy for Spinal & Joint Disorders. No Drugs, No Surgery, & Patients Learn How to Take Control of Their Pain. Fixing Their Pain with Therapy & Understanding Their Pain.
WE TEACH PATIENTS WHAT THEY CAN DO FOR THEMSELVES TO FIX THEIR PAIN. 
We teach patients how to take control of their pain throughout their therapy. Individual rehabilitative treatment plans are developed for patients to conveniently incorporate into their lives to quickly improve painful states. Many patients have experienced failed surgeries, injections, and other unsuccessful forms of conservative care. Do not be discouraged because there is always something, you as a patient can do to help yourself. We empower our patients with therapy and education regarding their pain. We teach our patients the difference between Hurt Vs Harm. Hurt means you produce pain, but the problem is not worsening. Harm means you produce pain and the problem is worsening. Understanding the pain response with your condition will allow you to continue activity and not restrict yourself losing time from work, sport, or daily activity. With the therapy, we quickly get better and on your way to healthy living again.
Caring for the individual as a whole allows us to facilitate faster recovery for the patient to manage their condition more effectively. The corrective exercises and loading strategies of spinal rehabilitation eliminates pain and, more importantly, provides better movement for daily life placing emphasis on prevention for future injuries.
We Want Patients Who Actively Want to Improve and Are Tired of Dealing with Lower Back Pain, Sciatica or Herniated Discs.
Commonly Treated Diagnosis: herniated discs, spinal stenosis, degenerative disc disease, sciatica, chronic low back pain, unspecified pain)